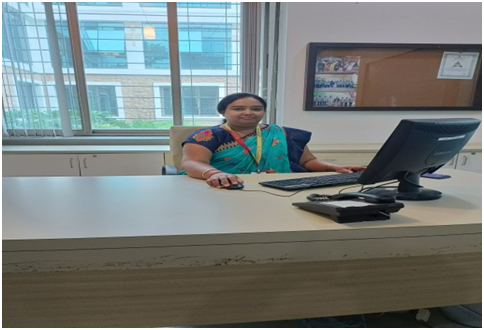 Prof. Urmila R Tambat
HEAD
Department of Applied Science

📱 9545453239
📧 hod.science@sandippolytechnic.org
APPLIED SCIENCE
---
Knowledge in Basic Science is an essential ingredient of any professional course.
The Department of Applied Sciences and Humanities is continuing from the date of its inception with a mission of imparting teaching and promoting implementation of practical aspects of Applied Sciences and Humanities to build a solid foundation as part of the Engineering Education.
Department of Applied Sciences & Humanities offers courses as prescribed by the curriculum of the University in the 1st year of engineering programme. So, there is a need to build a strong foundation for the prospective and promising Engineers. Our Department is backed by well-educated, talented and dedicated faculty members to fulfill this task. In addition to the primary teaching duties discharged by them, many of them have their publications in National as well as International Journals of repute for attaining perfection in their profession. The subjects taught by teachers of this department are of prime importance for all round growth and development of students. Teachers are always ready to guide their students whenever they are being approached. The Department is carrying a mission to create and disseminate knowledge and tools in intellectual areas at the interfaces between areas of engineering and other core areas of Applied Sciences and Humanities. This Department is devoted to foster the fundamental principles and understanding of science that are capable of enhancing the human experience laying the foundation of English, Mathematics, Physics and Chemistry.