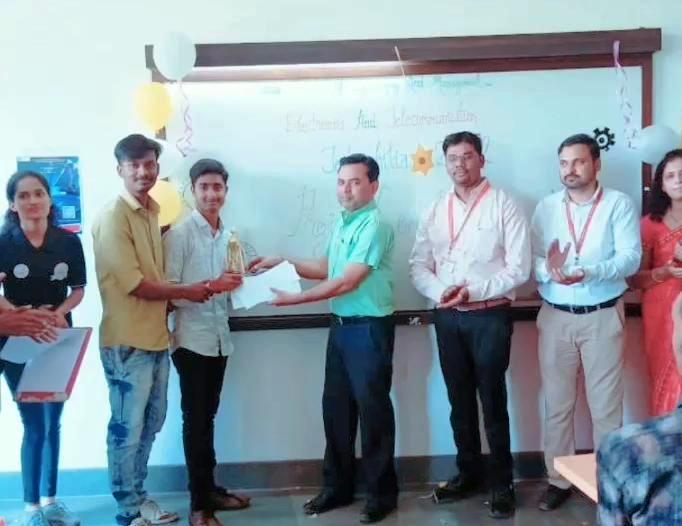 A State Level Competition Project competition was held at "TECHNOPHILIA-2K22, SIEM, Nashik". Mr. Manish Pawar, Mr. Soham Badakh, Mr. Sanket Talke, Mr. Nilesh Kamble students of Mechanical Engineering Department of Sandip Polytechnic had participated and got 1st prize for the same which was held on 22 April 2022.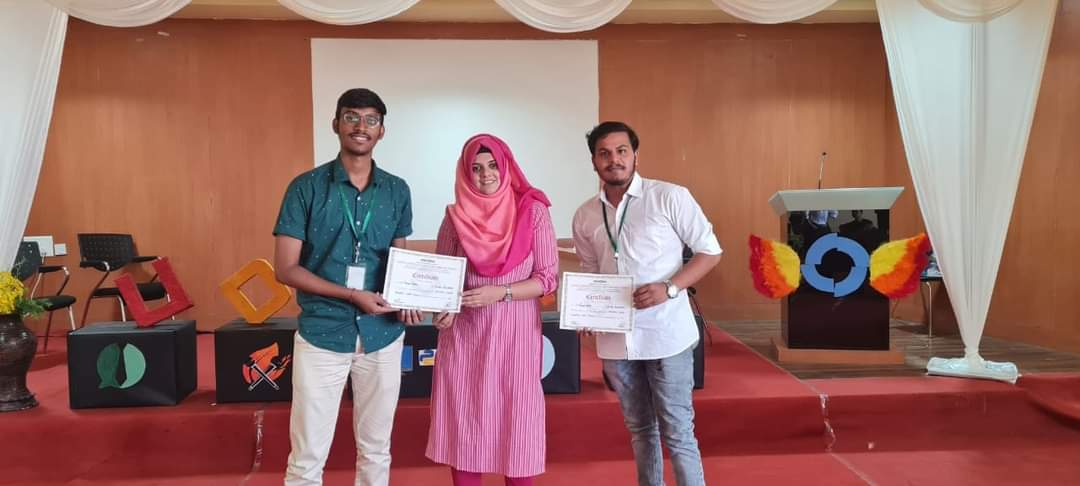 Students of Third year Mechanical engineering ,SANDIP POLYTECHNIC, Manas Sandeep Nerkar
and Sujay Shailesh Akole stood third in the Tatvabodh- Debate Competition conducted by Ashoka center for business and computer studies.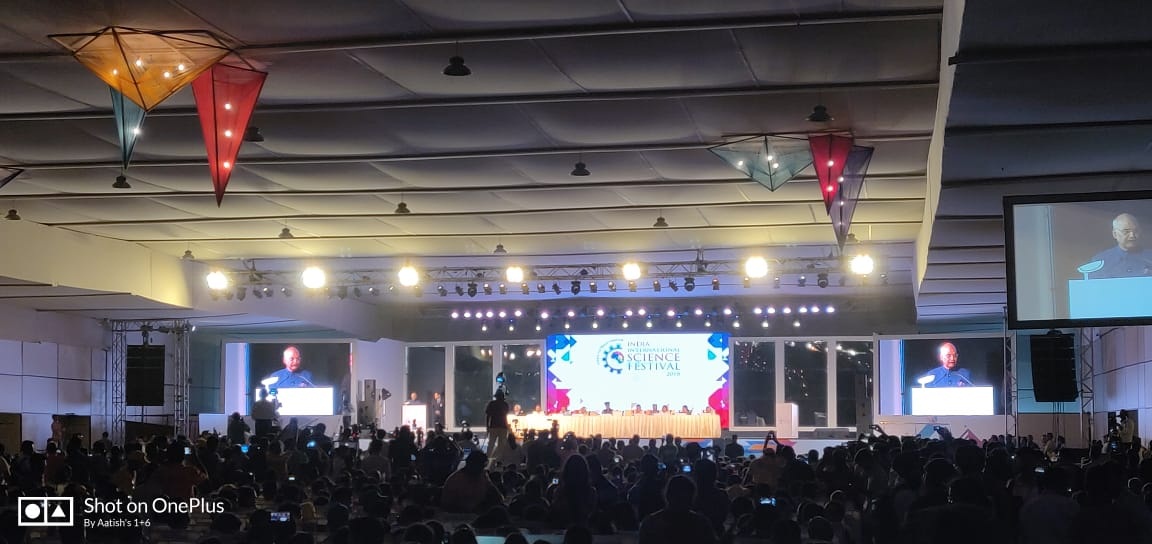 A project entitled "Hybrid Bike" prepared by Mr. Aatish Anil Garje, Mr. Yogesh Bhaskar, Gawande, Mr. Prathamesh Nitin Gaikwad and Mr. Sandesh Chhabu Sanap, students of Mechanical Engineering Department of Sandip Polytechnic had participated in Student Engineering Model Competition (SEMC), India International Science festival held during October 06-07, 2018 at G.D. Goenka Public School, Lucknow.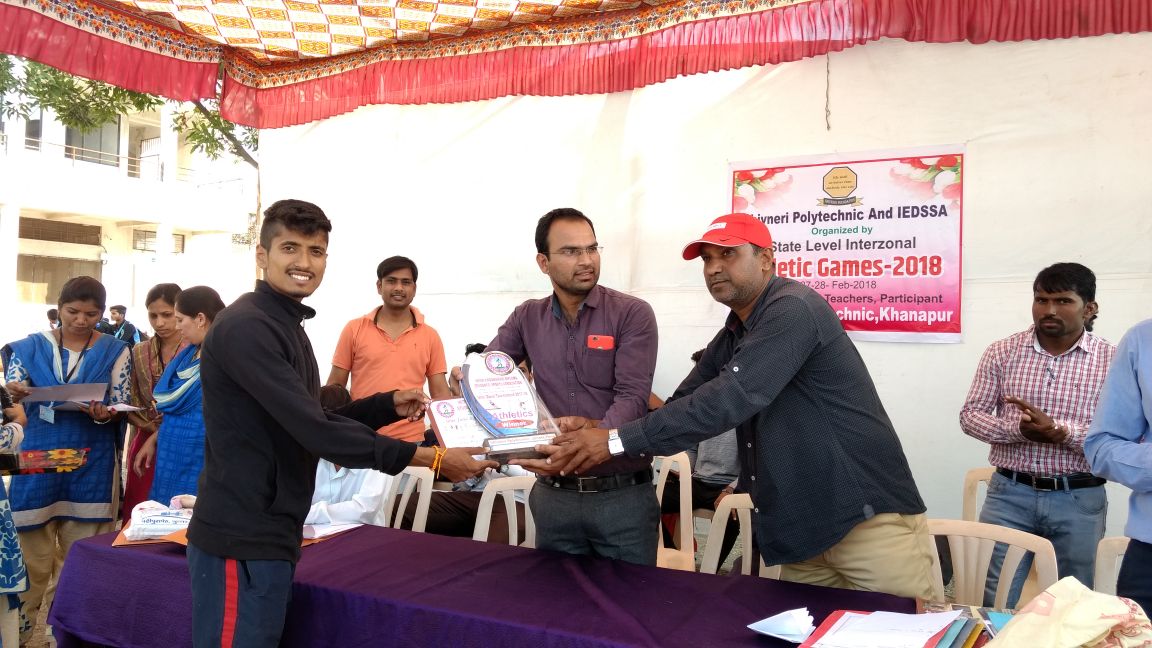 TYME student Nikhil Jha stood second in the 400 meter running competition in the Inter-zonal Athletics competition. Inter-zonal competition of athletic was held at Kolhapur. This competition was held on 08/02/2019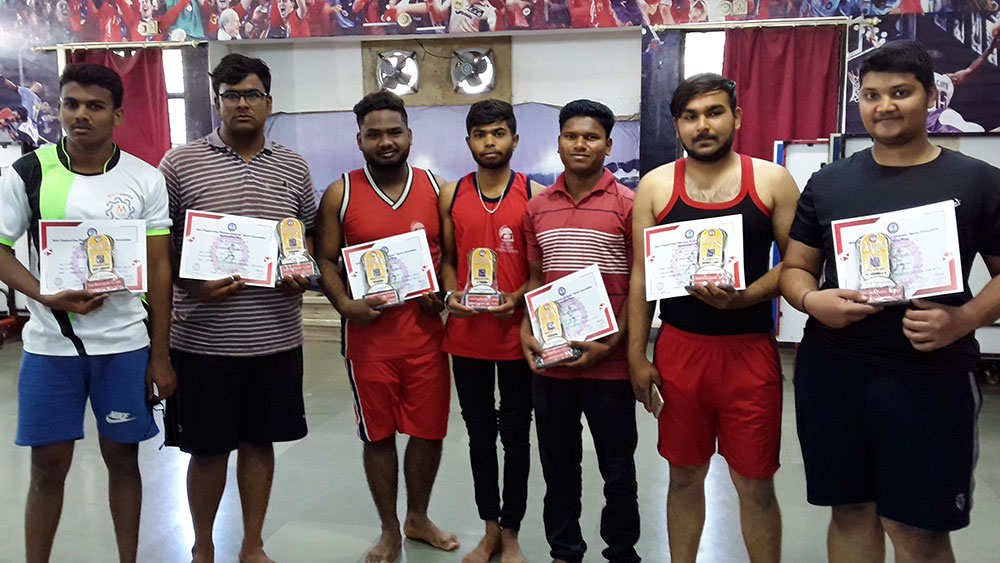 TYME student Hitesh Kunwar stood First in the event of Wrestling and Weightlifting in IEDSSA zonal competition. IEDSSA zonal competition of Wrestling and Weightlifting was held at K. K. Wagh Polytechnic, Nashik on 08/02/2019.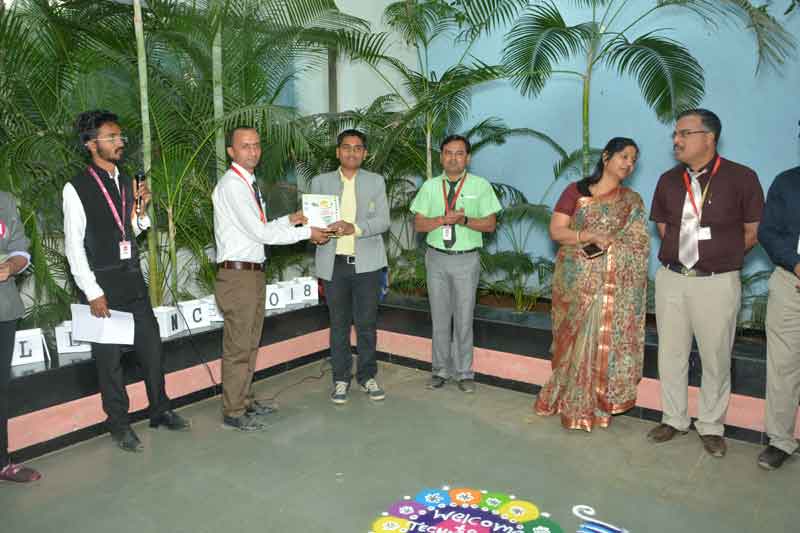 Sandip Polytechnic Third Year Mechanical Engineering Student Kanhaiya Chavan secured 1st Prize in National level paper presentation competition organized by E & TC Department SITRC in association with ISTE & IEL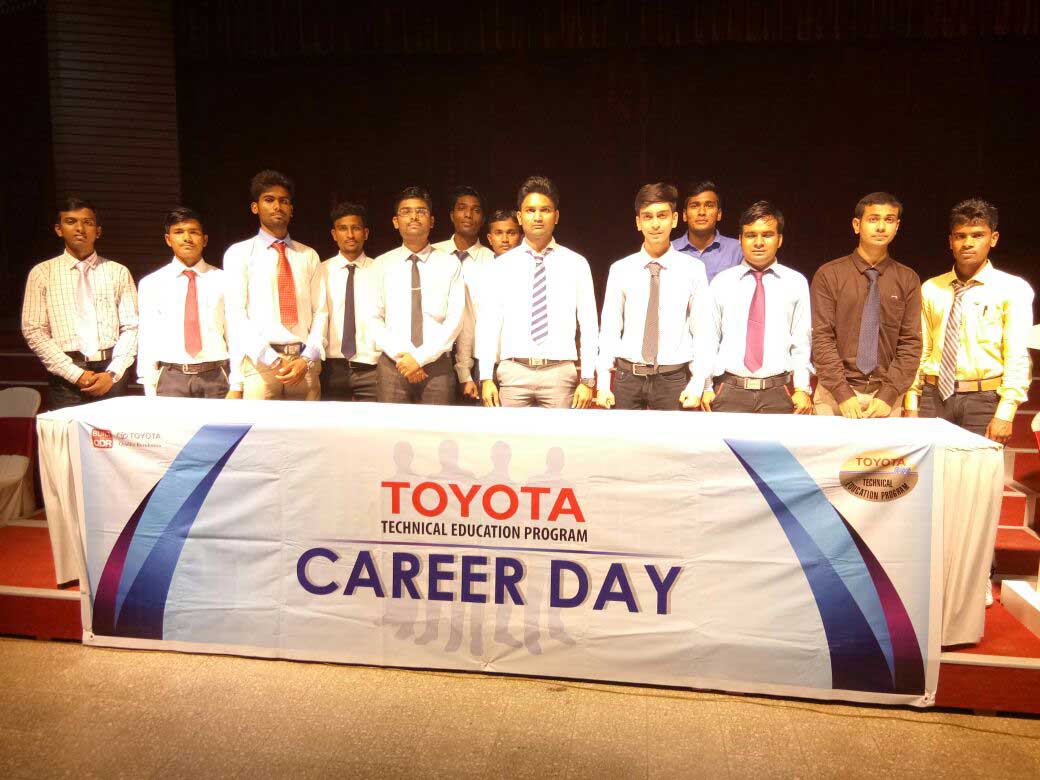 Twelve Students from Mechanical Department Placed in Toyota Authorized Showrooms 12 students from Mechanical Engineering Department are selected during Toyota Career Day 2017 conducted at Don Bosco St. Joseph industrial Training Centre, Kurla Mumbai on 5th of July 2017.
List of selected Students:
1. Palimkar Prashant- Millenium Toyota
2. Sonawane Keshav- Lakozi Toyota
3. Jamdhade Nikita- Madhuban Toyota
4. Gadgil Akshay- Wasan Toyota
5. Khillare Ashwini- Madhuban Toyota
6. Bharambe Soham- Lakozi Toyota
7. Shaikh Daniyal- Millenium Toyota
8. Sono Darshan- Millenium Toyota
9. Amrutkar Toyota- Lakozi Toyota
10. Shubham Wahghchaure- Millenium Toyota
11.Manish Chaudhari- Madhuban Toyota
12.Dipak Saindane- Madhuban Toyota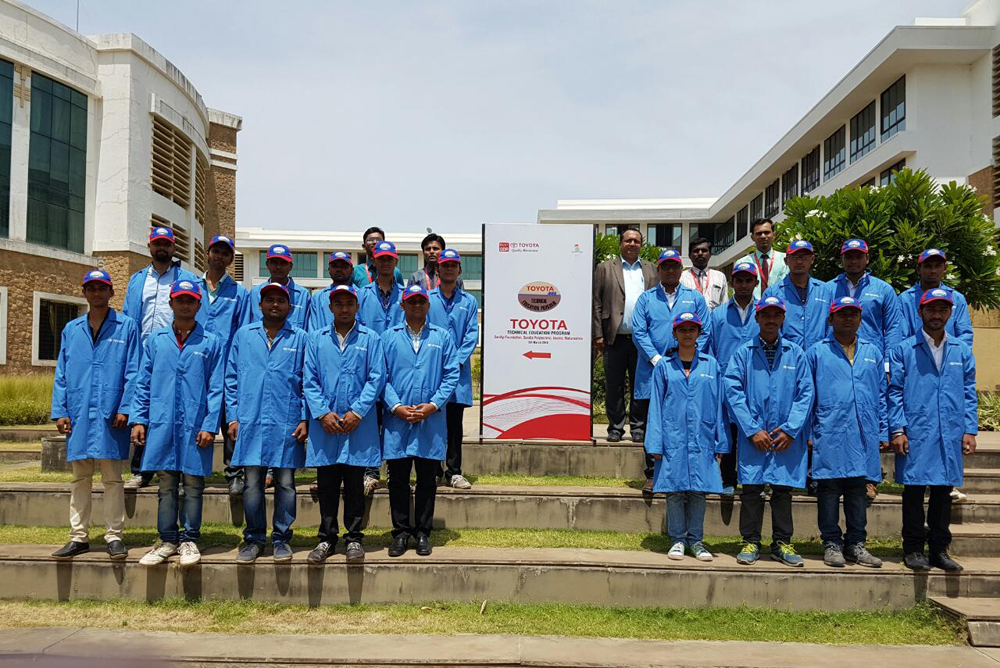 Toyota Kirloskar Motor Pvt. Ltd., Pune in collaboration with Toyota Motor Corporation, Japan launched Automotive "Service Advisor Toyota -Technical Education Program" (SA T -TEP) at Sandip Foundation's, Sandip Polytechnic, Nashik, on 5th March 2016.
Toyota Kirloskar Motor Pvt have established a well equipped,  state of art Automotive Lab at Sandip Polytechnic.
The program aims at providing Toyota's advanced technology, service techniques and on-the-job training to Polytechnic students.
A batch of 20 students of Third Year Diploma in Mechanical Engineering is selected for training which is started from 1st May 2016.
The syllabus imparts training on automotive skills and Service Advisor skills in addition to Dealer specific requirement to students, thereby improving their knowledge of Automotive Service and facilitating the adoption of latest technology.
The students after successful completion of training will selected as a Service Advisor at various Toyota Dealers across India.
Following students are selected for SA T-TEP program:
1.Vaishnavi Vaishyapayan
2.Akash Kale
3.Ninad Aher
4.Rohit Nalge
5.Rudresh Pattankar
6.Yogesh Bhavsar
7.Akshay Kakad
8.Rajrajeshwar Pingle
9.Shivraj Chavan
10.Harshad Suryavanshi
11.Amol Patil
12.Saurabh Amrutkar
13.Gaurav Pagar
14.Rakesh Pawar
15.Swapnil Gangurde
16.Prashant Kokate
17.Sagar Mahajan
18.Vinod Sadgir
19.Rutwik Tidake
20.Rushikesh Dhikale